Back to nature
You seek for calm and recreation surrounded by nature? Then you are perfectly right here with us! You find us at the end of the public road in a slightly elevated position with a view of two lakes and thenear forest. At Singsjön you can go for a nice walk, find a place to go for a swim and the fisherman will find his spots to try to catch some nice fish too. While walking in the forest you can pick some berries and watch animals. You prefer some "action"? The surrounding area offers different activites. Find more information in the "Info-part". We rent out one stuga, have a litle café and offer two pitches for caravans or campers (without dumping and sanitary facilities). Just perfect to take a time out and step back from the daily rush. You want to see how nice the country and simple live can be? We will be happy to have you with us as our guest!
Whats happen on the hof now, look here:
Kaffestuga (Opening: Easter 2023)
Now we also have a Kaffestuga! Currently, we are happy to spoil you with small and larger delicacies on Saturdays 11.00 – 17.00 and Sundays 11.00 – 15.00. Fika? A warm soup? Or even a real meal? You decide what you like the most.
Rent a stuga
You made your decision and want to relax from daily life at our place? We're glad to hear that. You find everything you need about our "stuga" here. You can also check the availability for the time you want to come and make a booking request.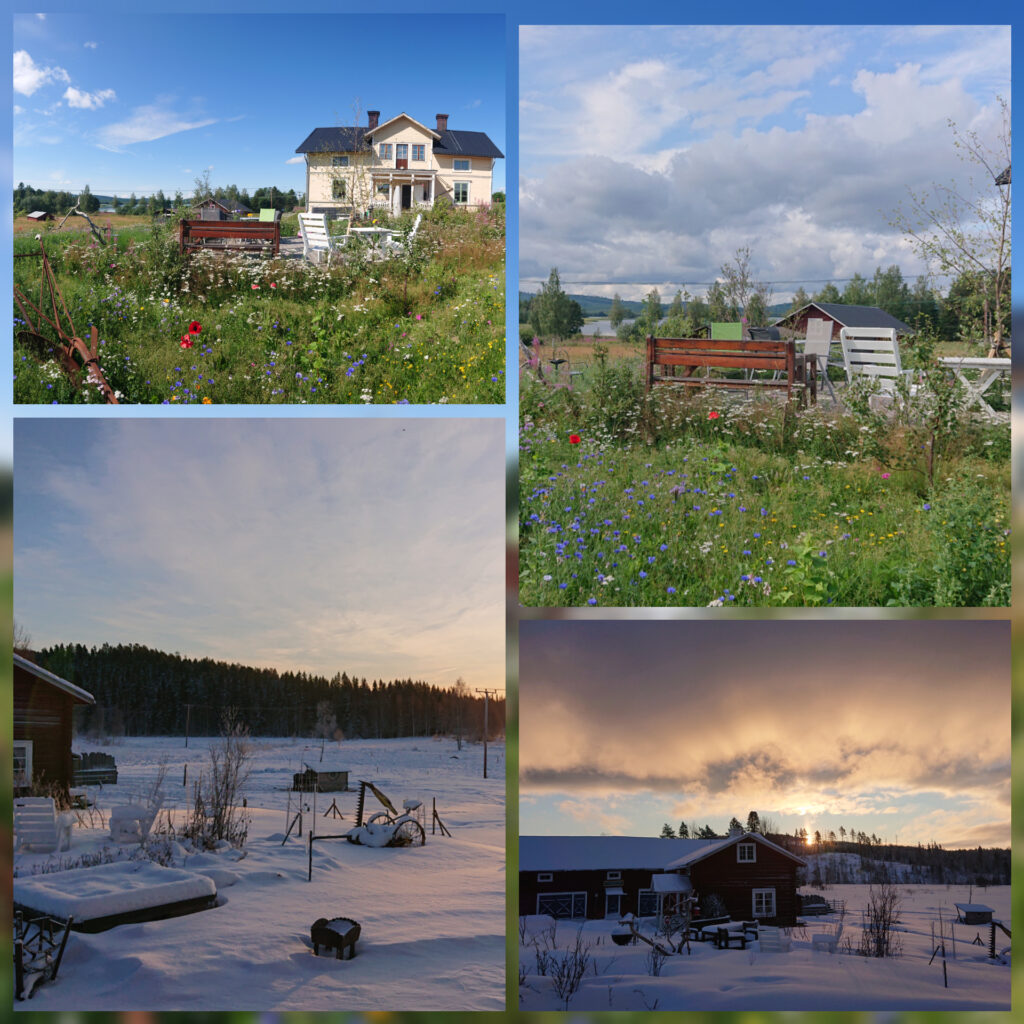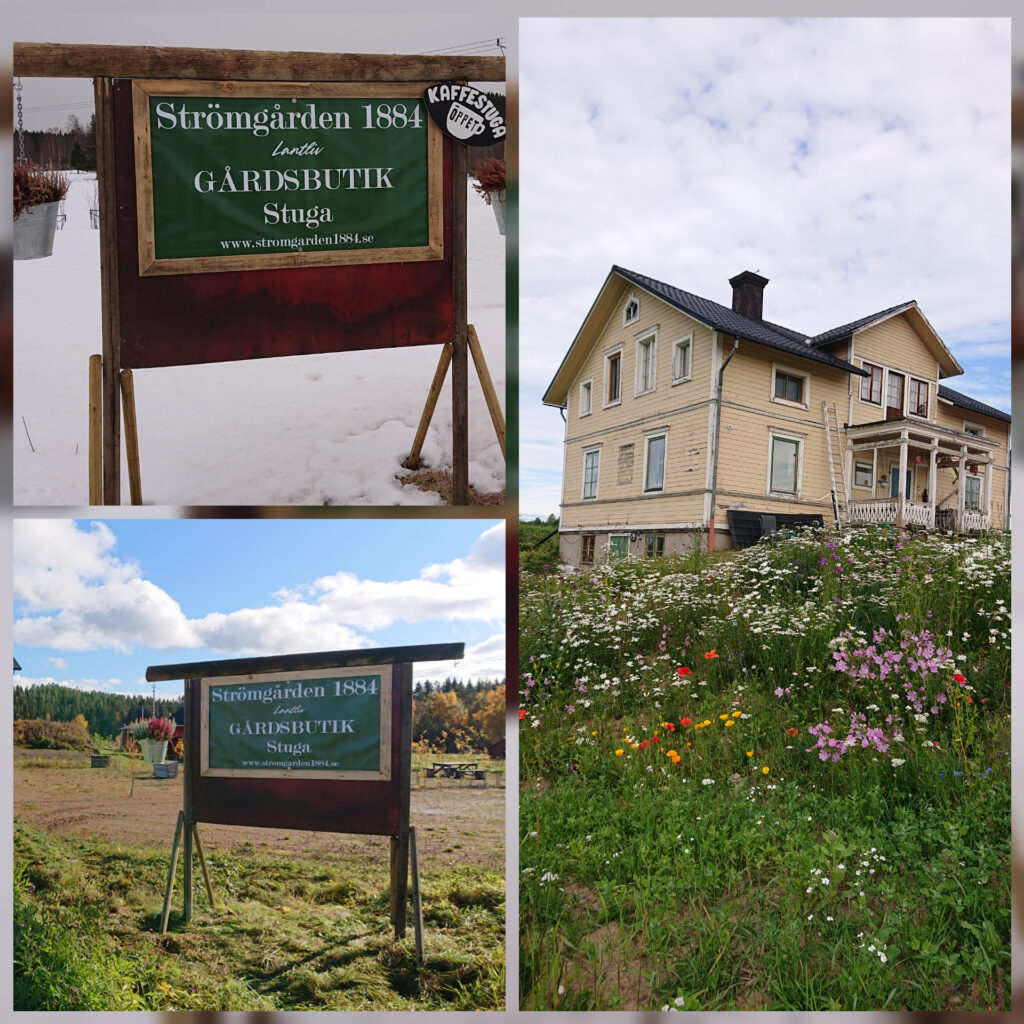 That's us
We are Urs and Patricia Christen. We live on the farm Strömgården in Håsjö, Jämtland, since the 1st of
October 2021. We are happy to say, that we feel very welcome here. Our goal is, to be able to make
our living out of running the farm and renting out the "stugor". At the moment we are still building
up our business. However, there are already cows, bees and chicken. We created a garden to grow
our own vegetables and to plant lots of flowers so that our bees will provide wonderful honey. Not
only will it be a pleasure to eat the berries and vegetables but also to have a look at the flowers and
blossoms.
Gallery
No matter if we are working on the field or doing the dishes in the kitchen, we often just let it be for a moment and take our time to enjoy the beautiful scenery. It is amazing, what beautiful pictures our nature has to offer. There is always something new to be astonished about. No matter if it is small, big, has fur or feathers, is fruity or floral, is freezing cold or sparkles in the sun – it is always beautiful. Just have a peek at it in our gallery.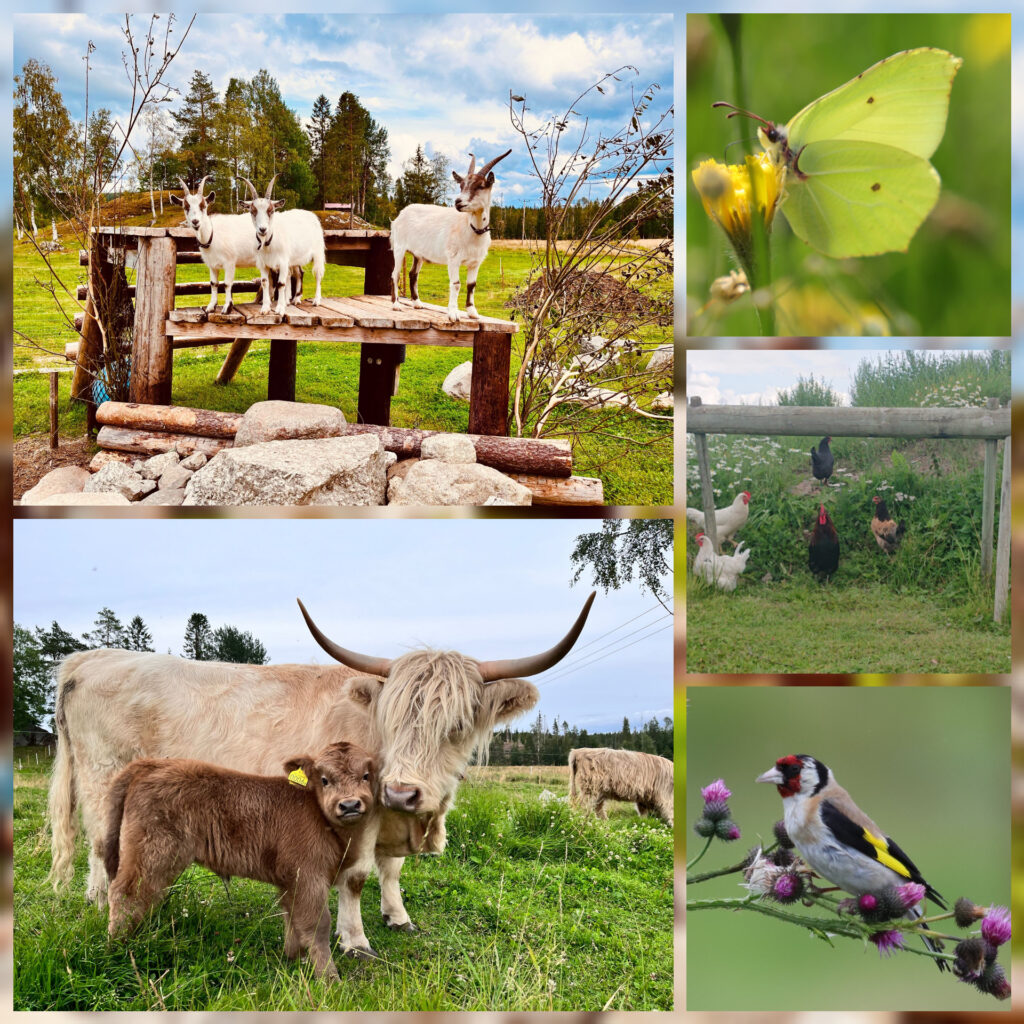 How to find us
From Stockholm Airport it is about a 5 ½ hours' drive. If you take a domestic flight to Östersund than it is about a 1 ¼ hours' drive. That has to be said: Driving a car in Sweden is much more relaxed than for example in Switzerland. And in the 5 ½ hours' drive from Stockholm you will already find a lot of wonderful things to see.